Hello all! I thought I'd post more pictures. I might come back to this posting as I finish more photographs, but for now I will put up what I have. WARNING!!! It might be a lot. First things first...A couple more shots from the Ice Sculptures.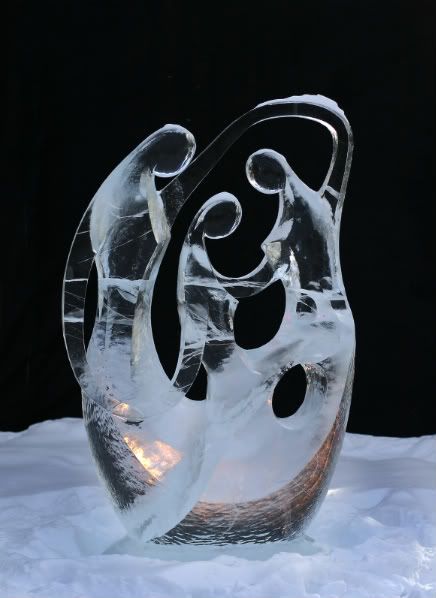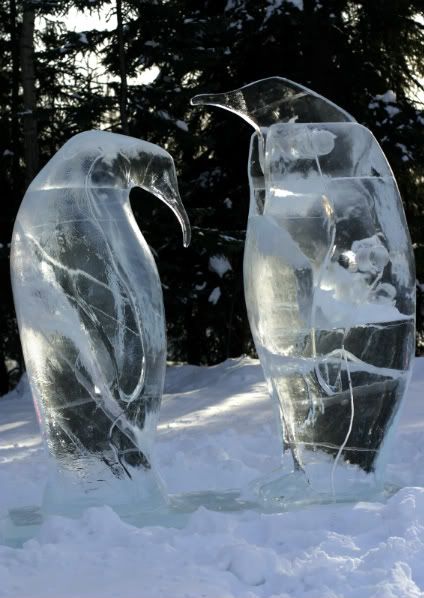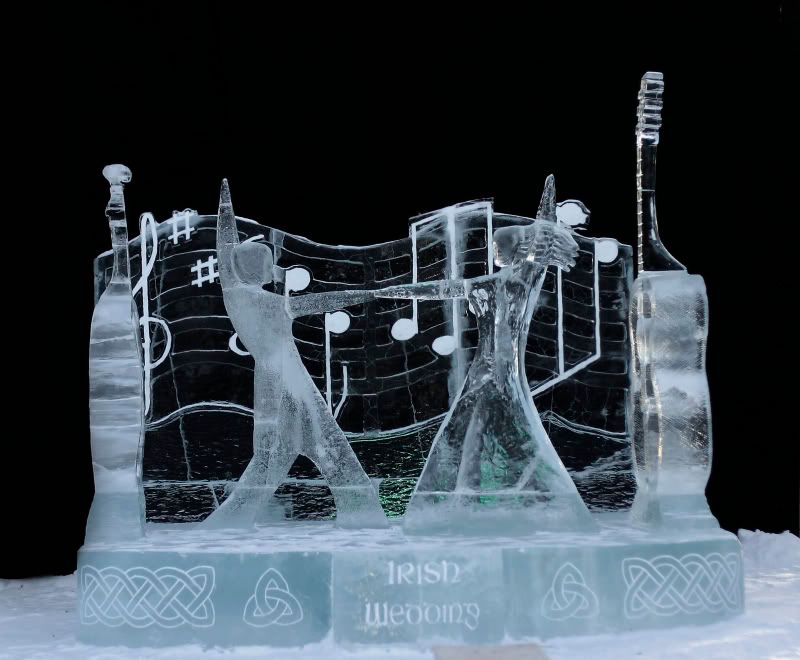 On Tuesday, Jen and I went for a long trip to Cantwell, AK (a very small town) and the drive was amazing! It was a mostly cloudy day through the mountains...with the sun peeking out every now and then to say, "Hello." I have
LOTS
of pictures from the drive, so here they are. Enjoy!!
Not far from Fairbanks, we stopped to shoot the mountains in the horizon. Here is Jen capturing the Alaskan Mountain Range.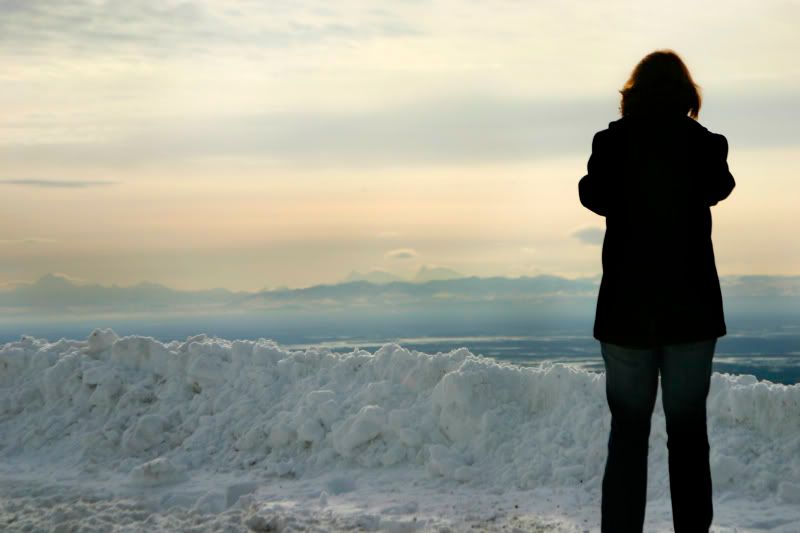 The Nenana River is frozen and looks cool. Fun colors and lines!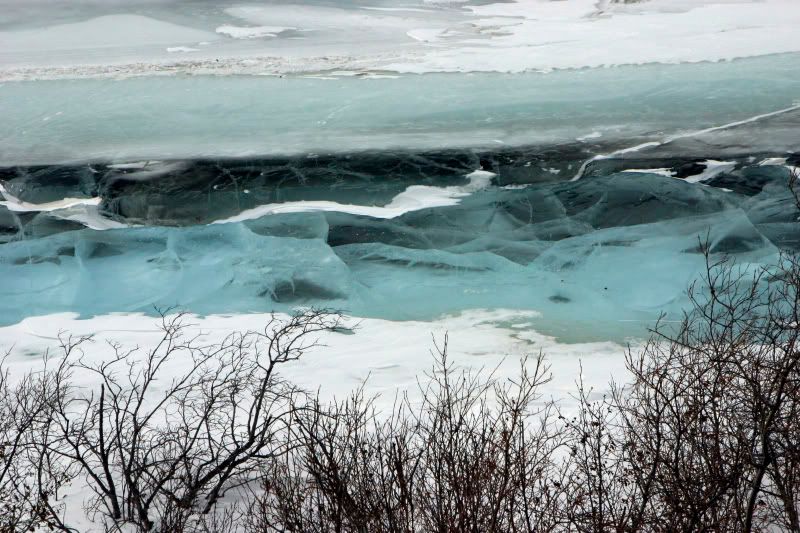 Then here are some mountains: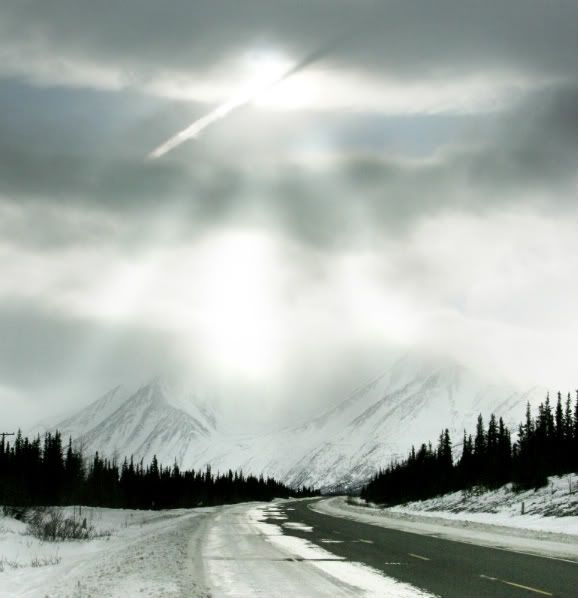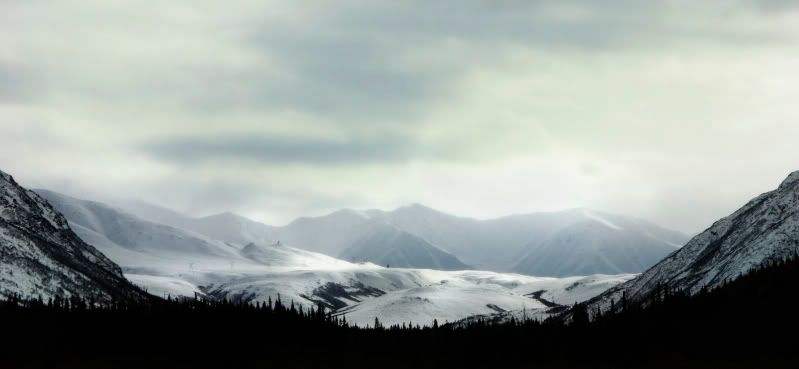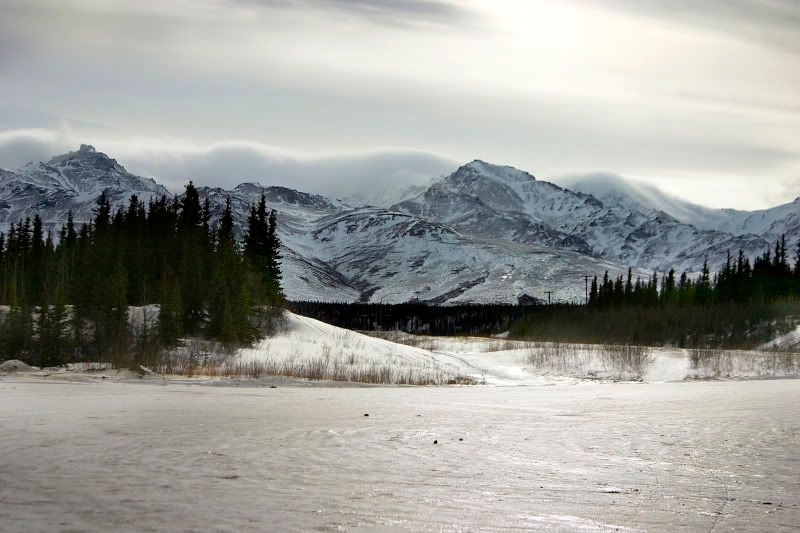 This one might be my favorite: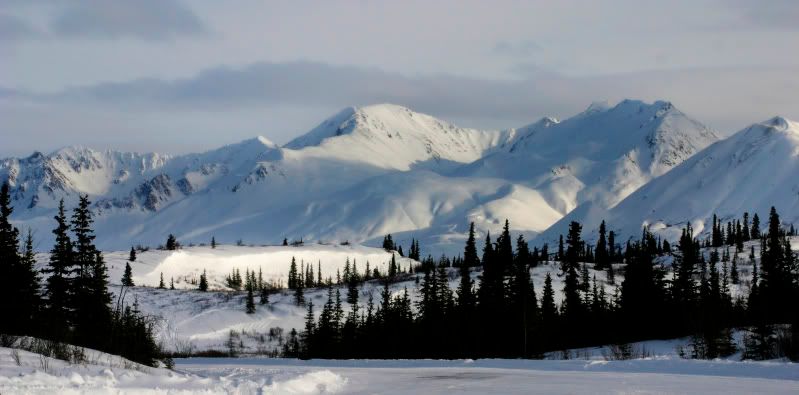 Now...a couple shoots of the moose. I love moose. Both to look at and to eat.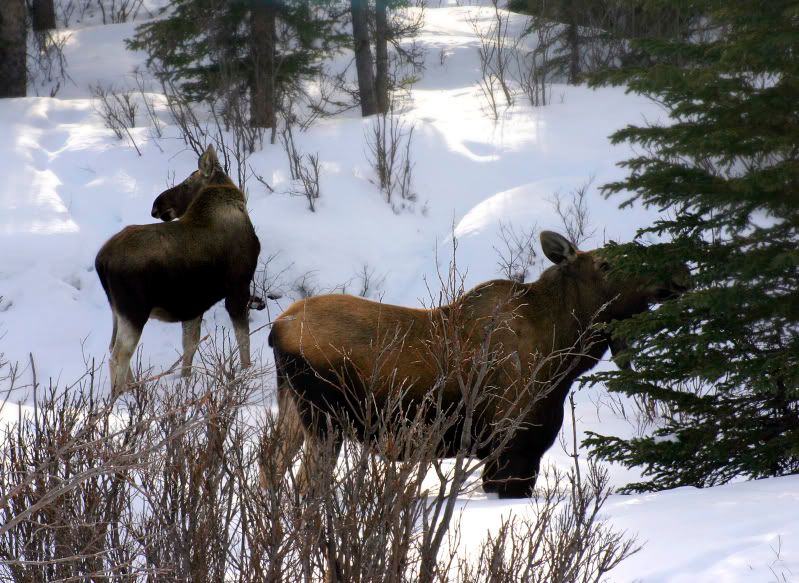 WOW that is a lot of pictures...but wait..there's more!
(ok...just three more...one of me in the hot springs and two from around Chena)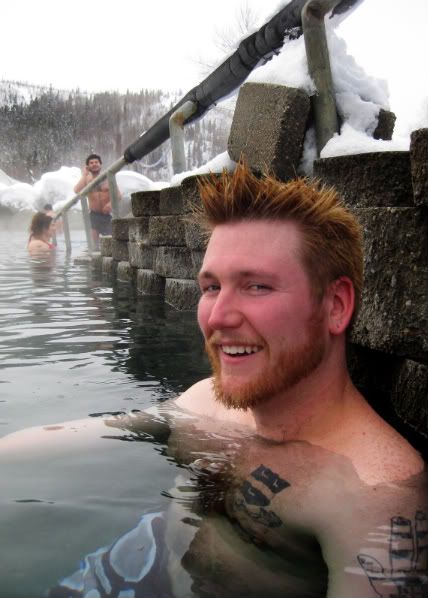 Open water from the spring: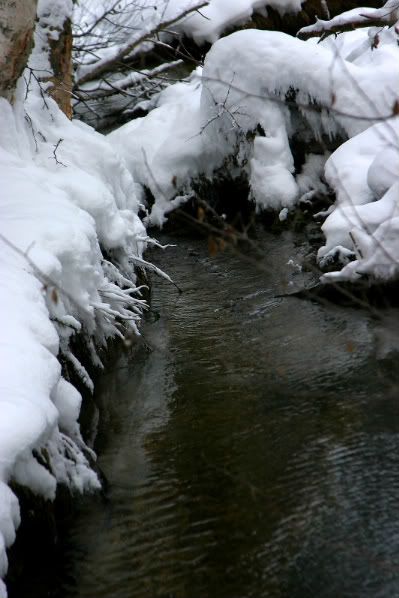 It's kinda cool. The Chena Hot Springs Resort have several hotels and a restaurant. All hot water (not used in food) is taken from the hot springs. They use the geothermal heat for almost all heating. I am guessing this is one of the places they pump the water from: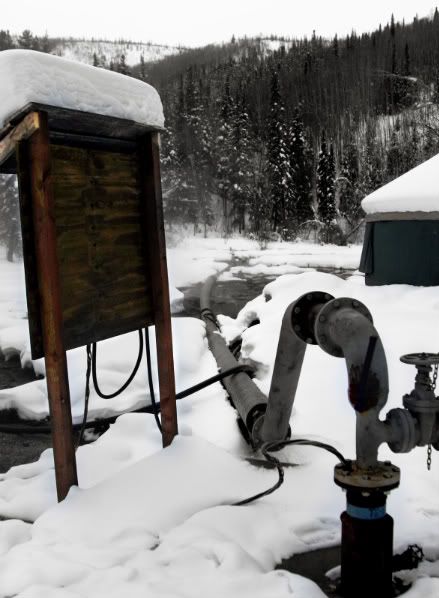 Yesterday was my birthday, so we celebrated by going to Chena Hot Springs...WOW was that amazing. It was a little below freezing yesterday (about 20 - 25 degrees) and the water's average temperature is 106 degrees..but there were some severe hot pockets that, my guess, where around 120 degrees...way to hot for me. On the drive there and home we saw LOTS of moose. Between the two outings, I saw at least 10 moose and a couple of caribou.
I've had a great couple of days with a few more left to go. I hope you are all having a wonderful week out there in Blogging world.
Take care!
~Mr. Lockwood