Time is flying by!! I was in Anchorage last weekend with some teachers from Tanana Middle school. We were meeting with other schools in Anchorage to see how a true middle school concept it working for them. It was very interesting! While in Anchorage, I had the opportunity to eat some GREAT food! We went to the
Glacier BrewHouse
where I had a very tasty steak and very nice ESB to wash it down. The next night, we ate at a different brewery called
The Moose's Tooth
. There we had some AMAZING pizza...and good beer as well. The Pipeline Stout is highly recomended.
Speaking of moose...a funny thing happend the other day while moving stuff into my cabin. Only in Alaska will you come home to find that as the snow melted away to reveal a moose skull in your driveway!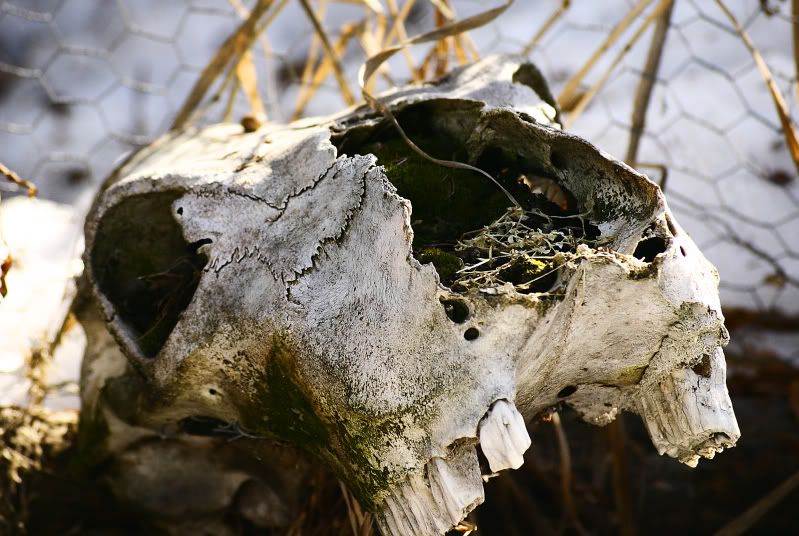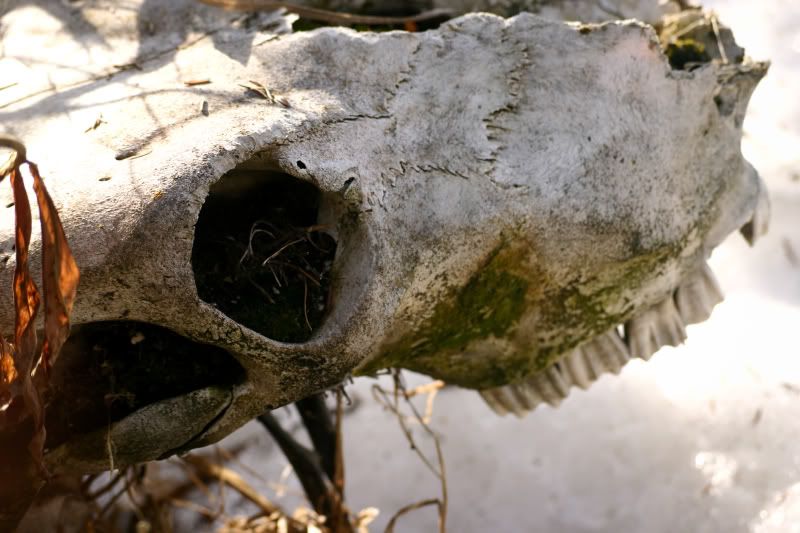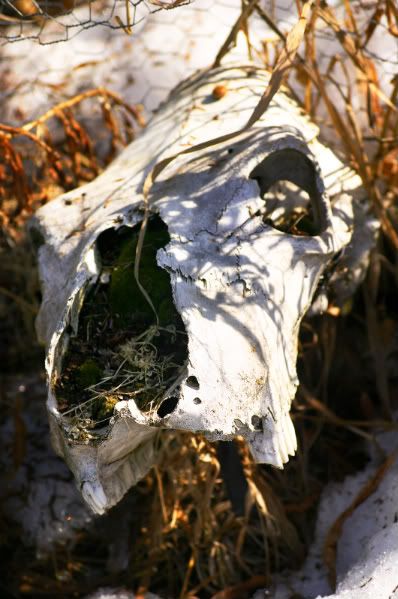 And here is a Black and White version of the first shot: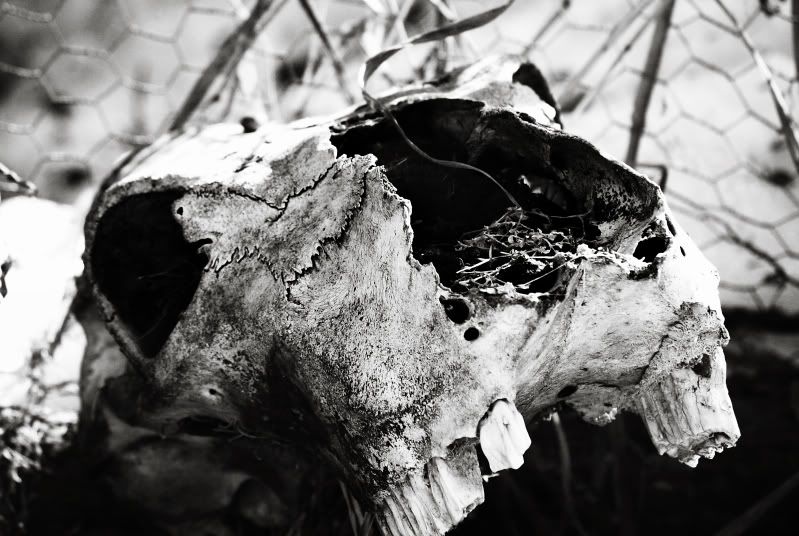 Crazy!! I like it =) Well...I need to get off the computer and enjoy the wonderful weather we are having today. 56 degrees and sunny. I'm off for a walk.
I don't know when I will have internet access in my cabin, so after May 1st it might be a while 'till I post again...but I'll try =)
Rock on
~My. Lockwood