Wow...two blog posts in two days!! Not bad considering I still do not have internet at home...I AM A BLOGGING MACHINE!!! Ok...maybe not.
I woke up this beautiful Memorial Day morning without a single item on the to-do list. I thought to myself, "I think it is a good day to pack up a bag, climb up a bunch of rocks, eat lunch, and come home. And that is exactly what I did. I found an old backpack and started filling it up with water, snacks, and camera gear. I then hopped in the car and started driving to Angel Rocks. If you are an avid reader of this blog you may remember me going to this same location last fall. On my last visit to the rocks, I was a little apprehensive about doing a lot of climbing. I was pretty out of shape then. Now, about 25 pounds thinner and a heck of a lot stronger, I felt much more confident relying on my body to get me around in difficult terrain.
I made it to Angle Rocks around 11:00 am and started straight for the trails. The climb is rough, hot, and steep! I felt great this time around as I approached the first small plateau. At this point in the story I think that pictures will do better than words:
This shot was taken at the first plateau. Those rocks sticking up were my goal. I was going to be on top of everyone of them before I went home.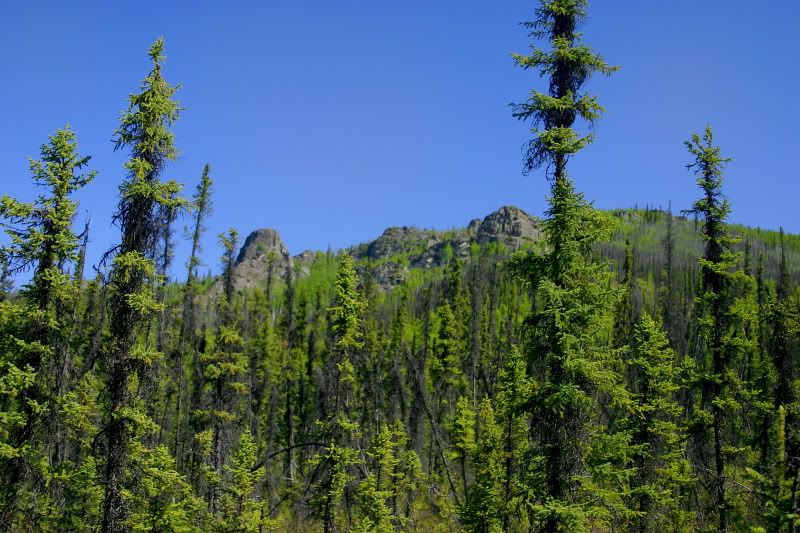 Me on the first plateau...a couple of nice, young hikers took the shot for me: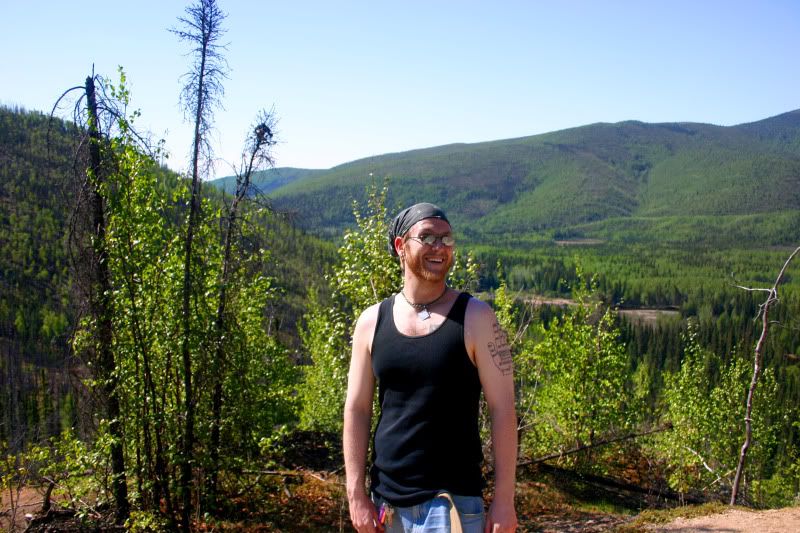 I nice view from one of the rocks: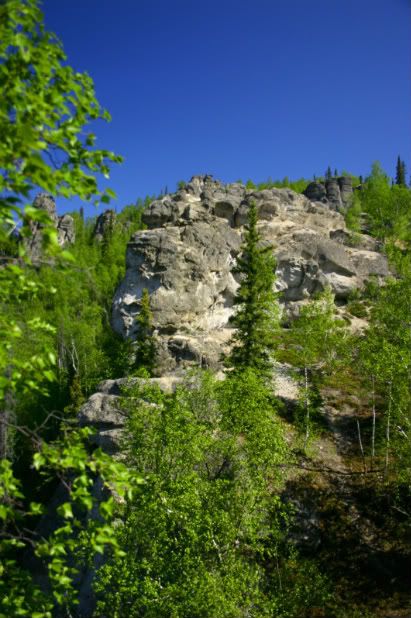 Looking down at the other peaks...I made it to the highest one!!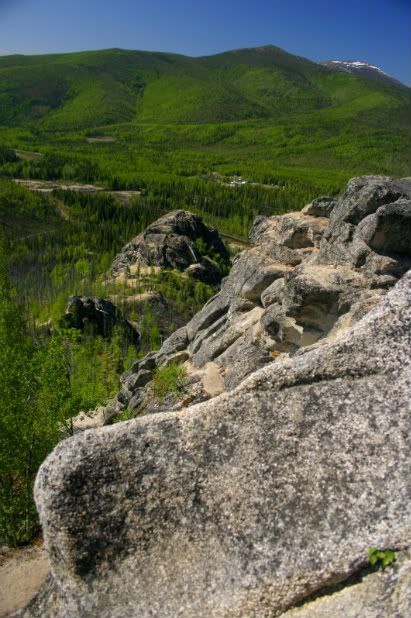 Me....quite high up at this point! I rested my camera on my pack for this one and used the remote.
Finally, I saw some flowers growing from the side on one if the rocky spires. I was lucky enough to have captured a bee in the shots as well:
While on the rocks, I did just what I set out to do: climb, eat, and leave. On the way down, I ran into a parent of a student. It was a little odd being in a sleeveless shirt and all; exposing my tattoos to the world. It was fine though. I guess the student was up on the rocks ahead, but I seemed to have just missed her.
I got home around 3:30 and took a nice little nap. After I awoke, I edited a few shots, jumped in the car and drove to the University (for the free internet) to share them with you =)
I hope you all had a wonderful holiday and I wish you all a great week! My dad and his girlfriend will be up here in about 4 days, so I am excited! I am sure there will be LOTS of pictures after that!
Rock on,
~Mr. Lockwood