Today is the first day of a three day weekend!!! I have a lot of things to do at school, but I thought I needed at least one full day off so I went for another drive with my camera (still no bear.) I drove up to a place called The Chena Hot Springs. If you have ever heard of The Blue Lagoon in Iceland...this is a smaller version of that. Basically, the way the hot springs work is the ground water is deep enough to be heated by the internal temperature of the earth, and comes out through a spring at, in the case of Chena Hot Springs, about 106 degrees Fahrenheit. Like Iceland, the place smells like sulfur! Wouldn't it be great if I had some pictures of the hot springs so you could see what I am talking about...it's too bad I left my camera in the car (I b smrt) Anyways, I went inside and asked about some cool hiking trails. The lady asked me if I wanted steep or easy...I said I wanted pretty. She suggested that I check out Angel Rocks. It was about 9 miles back the way I came so I jumped in "The Swamp Donkey" and headed for for the trails. When I arrive at Angel Rocks, it was a little chilly, so I put my jacket on over my hoodie and start walking. It was a VERY tough walk....for me. Apparently I am quite out of shape since at the top of the 900 ft elevation change I saw a 70-something year old man hanging out with his, I'd guess granddaughter, looking like he just woke up from the worlds most refreshing nap. Compare that to me, who felt like I've just been dragging a dead ox through seven inches of mud for over 15 miles (in other words...I was tired.) At this point I REALLY wished I would have left the jacket and the hoodie in the car...I was very warm (I'll just mark that one as "things to do different next time #348") I sat down for a while on a big rock an enjoyed the view. It was very pretty, but EVERYTHING up here is very pretty so I am having problems truly appreciating it. It's like eating fillet mignon everyday for dinner...yeah it's really good, but after a while it just starts tasting like meat. I was having more fun admiring the little things I would find along the path than the overview of the valley...is that strange?
Ok...you have read enough. Here are some pictures:
Here is the view from on the rocks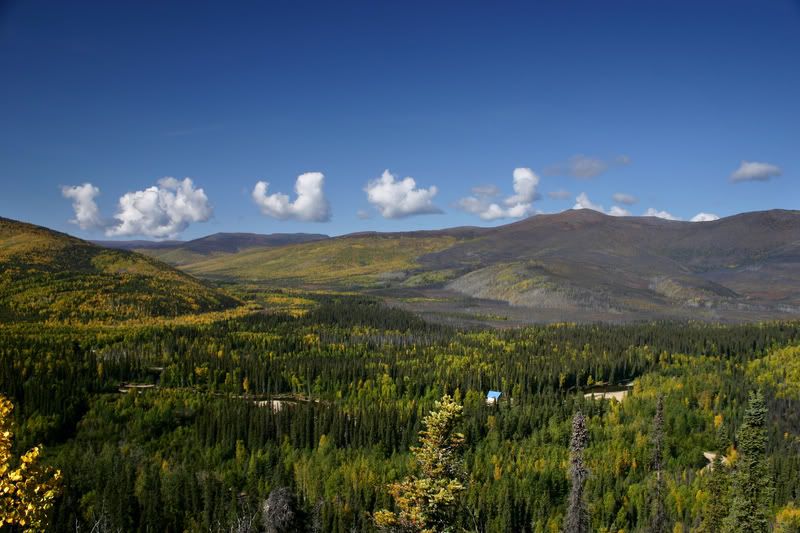 The trees this far north are already starting to change: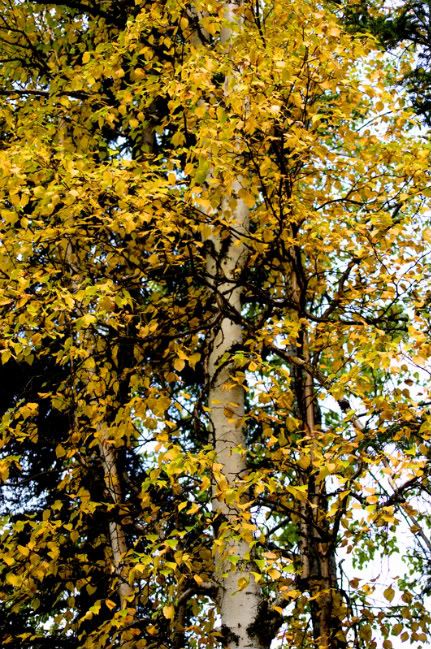 This is the closest thing to a bear I have seen: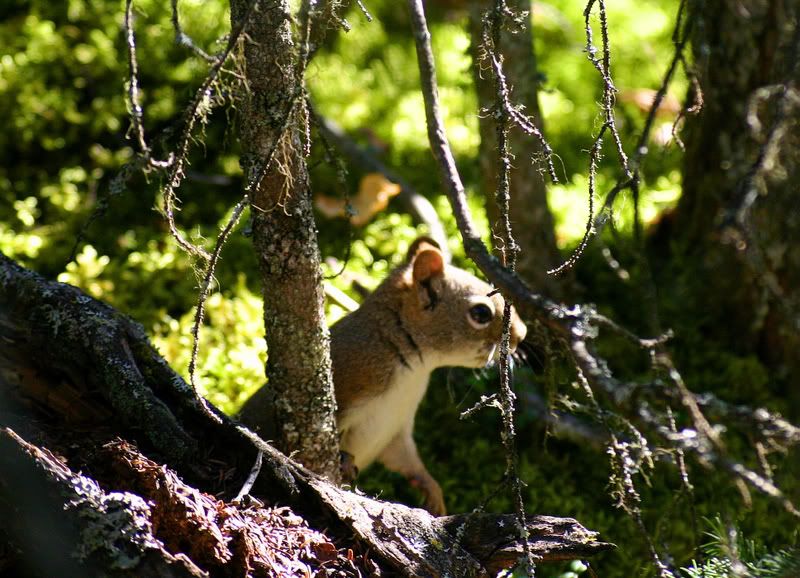 Here are a few pictures of the little things on the side of the trails: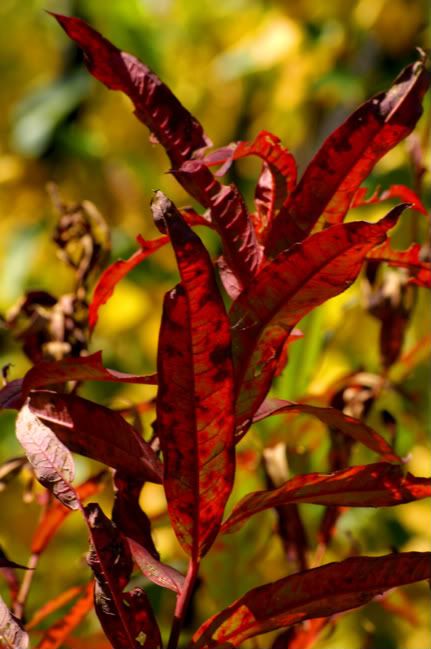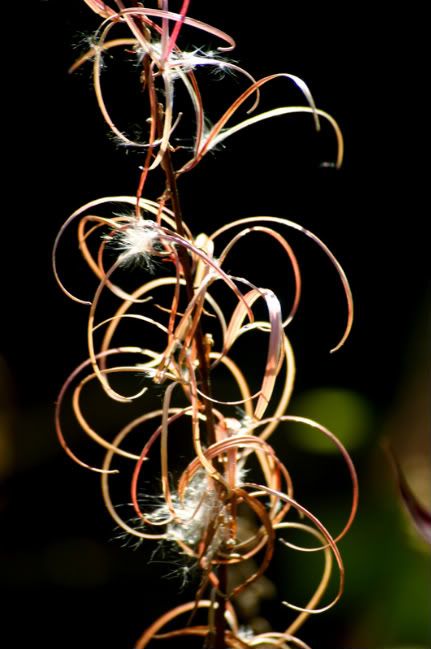 (edit: It turns out these last two photographs are Fireweed. Remember the pretty purple flowers...it changes to a cotton-y type plant. sort of like dandelions, and turns a cool red color. I can see why it is called Fireweed...it actually kinda looks like it's on fire!)
Finally, for family and friends, here is another shot of my beautiful face. (I still hate all photographs of myself. This is the last serious one you are getting. From now on I am only making stupid faces! These look too much like senior pictures.)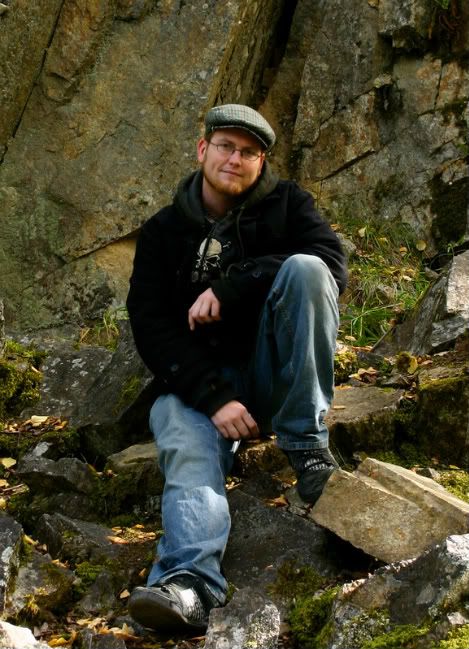 Well, I guess that's it. I have nothing else going on this weekend other than working on lesson plans and MIDI tracks for choir.
Have a good weekend!!!!
~Mr. Lockwood